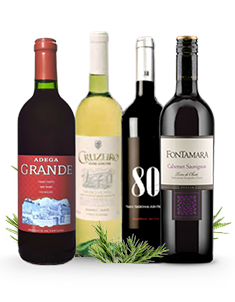 Seaman's Beverage and Logistics is a premier New Jersey-based, wholesale distributor of fine wine and spirits servicing licensed retailers, restaurants, and bars. From Sauvignon Blancs and Merlots to Tempranillos and Cabernets, Seaman's prides itself on the incredible selection and quality of its featured brands and products. From the finest in wines to well-known popular brands, Seaman's offers a choice of wines and spirits for every price point and represents over 100 brands that include 80, Adega Grande, Cruzeiro dos Arcos, and Fontamara.
The management team at Seaman's knows that the alcoholic beverage industry is both unique and highly regulated. It is imperative that distributors dynamically and efficiently manage inventory requirements as demand fluctuates. For this reason, Seaman's Beverage and Logistics is licensed to store, transport and distribute alcohol, liquor, malt and brewed beverages, and the company is conveniently located in New Jersey.
When it comes to the distribution of fine wines and spirits or timely, reliable order fulfillment and delivery of product, Seaman's is the distributor of choice.